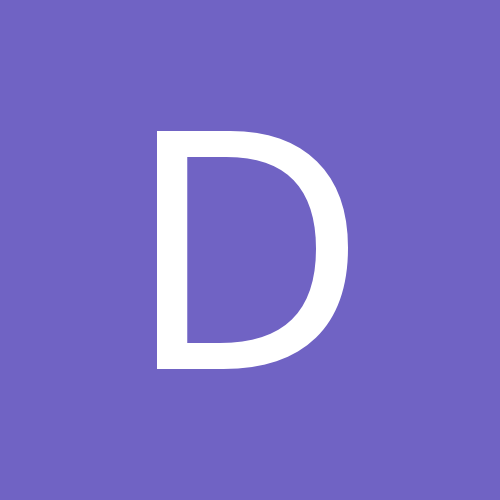 Content Count

127

Joined

Last visited

Days Won

1
DeluxeStang

reacted to a post in a topic:

Perpetual Future Ford Products thread

Sorry, but there's absolutely no way Ford becomes a 'casualty' that brand will outlive us, our children, and our grandchildren lol.

That front end looks slightly better imo.

Chrisgb

reacted to a post in a topic:

2023 Ranger Grill shown after camo slips off

I also prefer how on the clay model, the line sweeping across the top of the headlights and grille is one, even smooth line. On the production truck, they had the top of the grille kick up a bit about the headlights, which makes the design look fussier. Yeah, here's hoping the clay model is closer to what we get with the US spec ranger.

You know what it is? Those black bars running under the grill are basically straight on the clay model. Which fits the squared off design. But the production version has those bars almost making like an hourglass shape, which looks out of place.

Overall, it looks pretty nice, massive improvement over the current ranger imo. That being said, I find it pretty hilarious that so many people cricised the rangers design for now sharing enough of an identity with other Ford trucks visually. Now that the ranger looks somewhat similar to other Fords, people are complaining about that as well. Just goes to show that some people will never be pleased haha. That being said, the maverick might be my favorite looking ford truck still. Idk, it just looks so basic and effortless, yet it has enough styling to make it unique.

That's what I've heard, aren't there escape hybrids with over 500k on them with no issues? Very reliable system, in fact, I don't think I've ever seen someone with a Ford hybrid have reliability issues. I know the powertrain is reliable in other Ford's, but I'm just waiting to see if there are any issues with how the hybrid has been implemented into the maverick. It should be fine, but want to be safe.

I think the maverick is your truck then. We'll be ordering ours next summer (waiting to see how reliable the hybrid will be on the maverick) but we're pretty excited.

I'm digging it, seems like it's a significant improvement over the looks of the current ranger.

Dequindre

reacted to a post in a topic:

Maverick Test Drives

Not two years, most dealerships I talked to were saying 2-4 months for the Ecoboost, 4-6 months for the hybrid, if you ordered it before order banks for the hybrid closed. Those order banks are supposed to reopen next summer, if I place a hybrid order early next summer, I should have a Maverick around this time next year.

Couldn't agree more, our Rio is just a sea of gray on the interior. There's no interesting colors or details to be found. So it's nice to see some fun interior colors again. I personally think the area 51 exterior with the xlt interior is great. Manages to be funky without being overwhelming and fugly.

Yeah, not a massive chrome fan myself. Thankfully, the only chrome on our explorer is a trim piece bridging the taillights with explorer stamped on it. That is one of the few occasions where I think chrome looks decent and tasteful. Plus the chrome strip flows right into the white reverse indicators on the taillights, so it looks pretty distinct. But most of the time, when I see chrome, my mouth fills with heaps of vomit.

I'm still out here where those design sketches came from. I know most people don't care, but I'm a huge design nerd.

I don't think giving Lincoln's a lot of power is a bad idea. I'm just saying I don't think marketing Lincoln's as sporty or performance oriented fits the brand. By comparison, making Ford evs that are crazy fast, while making Lincoln evs that are crazy luxurious, would allow both brands to further distinguish themselves from one another.